Los Angeles, also known as the City of Angels, is the second-most populous city in the United States, with over 4 million residents. Known for its sunny weather, beautiful beaches, and vibrant culture, Los Angeles is a popular destination for tourists from around the world. In this article, we will explore some of the best things to see and do in LA.
At the core of the entertainment industry lies Hollywood.
A trip to Hollywood is an essential part of any Los Angeles visit. Located in the center of the city, Hollywood is the heart of the entertainment industry and the birthplace of American cinema. Here, you can stroll along the Hollywood Walk of Fame, which features more than 2,600 stars dedicated to famous actors, musicians, and other celebrities. You can also visit the TCL Chinese Theatre, which is home to many movie premieres and is famous for its hand and footprints of Hollywood stars.
Beaches and Boardwalks: Enjoying the California Sun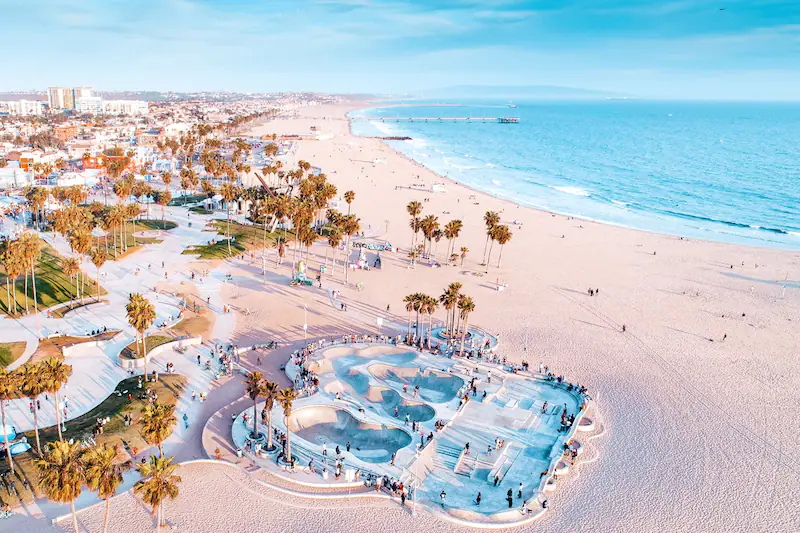 Los Angeles is known for its beautiful beaches and sunny weather, and there are plenty of options to choose from. Santa Monica Beach is a popular choice for tourists and locals alike, thanks to its picturesque pier and lively boardwalk. Venice Beach is another iconic spot, known for its colorful street performers, skateboarders, and Muscle Beach, where Arnold Schwarzenegger used to train.
Cultural Attractions: Discovering LA's Diverse Heritage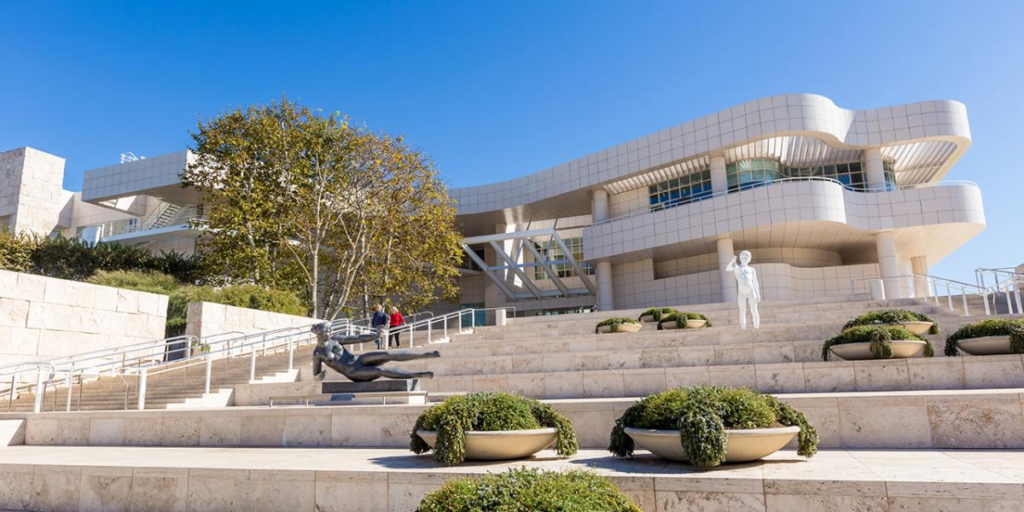 Los Angeles is a melting pot of cultures and has a rich and diverse history. The Getty Center, located in the hills above Westwood, is a world-renowned art museum that features an impressive collection of European and American art. The Museum of Contemporary Art, also known as MOCA, is another must-visit destination for art lovers.
For those interested in history, the La Brea Tar Pits and Museum offers a glimpse into the prehistoric past of Los Angeles. The Watts Towers, located in the South Los Angeles neighborhood of Watts, are a unique and striking example of folk art and architecture.
Food and Drink: Savoring LA's Culinary Scene
Los Angeles is a foodie's paradise, with an incredible array of dining options to choose from. From classic American diners to gourmet restaurants, there is something for every taste and budget.
For a taste of LA's Mexican heritage, head to Olvera Street, which is lined with colorful shops and restaurants serving authentic Mexican cuisine. The Grand Central Market, located in Downtown LA, is another popular foodie destination, featuring more than 30 vendors selling everything from artisanal cheeses to gourmet coffee.
Nightlife: Partying in the City of Angels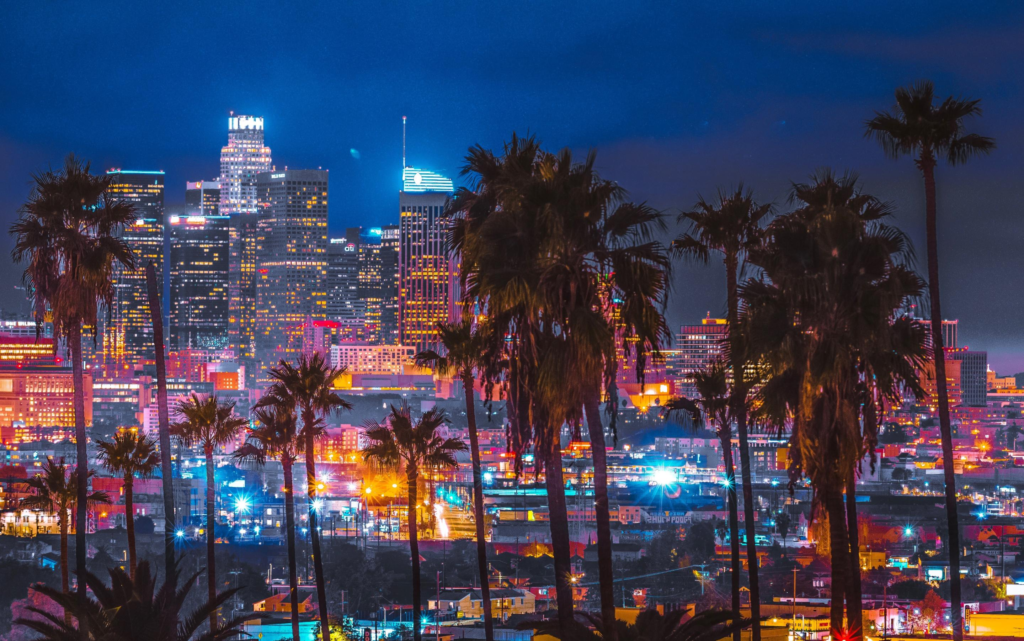 When the sun goes down, Los Angeles comes alive with a vibrant nightlife scene. Hollywood is home to many popular nightclubs and bars, such as the legendary Whisky a Go Go, which has hosted famous musicians since the 1960s. The Sunset Strip is another popular destination for nightlife, with a wide variety of bars and music venues.
For a more low-key night out, head to Silver Lake, which is known for its hipster bars and live music scene. The Arts District in Downtown LA is also a great option, with many trendy bars and restaurants.
Getting Around: Navigating LA's Sprawling Landscape
One of the challenges of visiting Los Angeles is navigating its sprawling landscape. With so much to see and do, it's important to have a plan for getting around.
Renting a car is the most popular option for visitors to LA, as it allows for maximum flexibility and the ability to explore the city at your own pace. However, the city's notoriously heavy traffic can be a challenge, so be sure to plan your route and allow plenty of time to get to your destination.
Public transportation is another option for getting around Los Angeles. The Metro Rail system consists of six lines that serve much of the city, including popular destinations such as Downtown LA, Hollywood, and Santa Monica. The Metro Bus system is also extensive, with over 200 routes that cover the entire city.
If you prefer a more eco-friendly mode of transportation, consider renting a bike or using a ride-sharing service like Uber or Lyft. Many parts of the city, such as Venice Beach and the Santa Monica Pier, are easily accessible by bike, and ride-sharing services can be a convenient option for getting around without having to navigate LA's traffic on your own.
Accommodations: Where to Stay in LA
Los Angeles offers a wide range of accommodations, from luxury hotels to budget-friendly hostels. The city is known for its glamorous Hollywood hotels, such as the Chateau Marmont and the Beverly Hills Hotel, which have hosted countless celebrities over the years.
For a more affordable option, consider staying in one of LA's many hostels, which offer dormitory-style accommodations for budget-conscious travelers. Airbnb is also a popular option, with many hosts offering unique and stylish accommodations throughout the city.
Final Thoughts
Los Angeles is a sprawling and diverse city with something to offer everyone. Whether you're a foodie, an art lover, or just looking to soak up some sun on the beach, there is no shortage of things to see and do in LA. With careful planning and an open mind, you're sure to have a memorable and enjoyable trip to the City of Angels.