New York City is a unique metropolis with no parallel. It's a place where skyscrapers touch the clouds, where diverse cultures converge, and where every street corner has a story to tell. In this article, we'll take a deep dive into the bustling metropolis that is New York City and explore some of its most iconic landmarks, neighborhoods, and experiences.
The City That Never Sleeps
New York City is known as "the city that never sleeps" for good reason. With its bright lights, bustling streets, and endless things to do, it's a city that can keep you entertained around the clock. From Broadway shows to rooftop bars, there's always something happening in this vibrant metropolis.
The Iconic Landmarks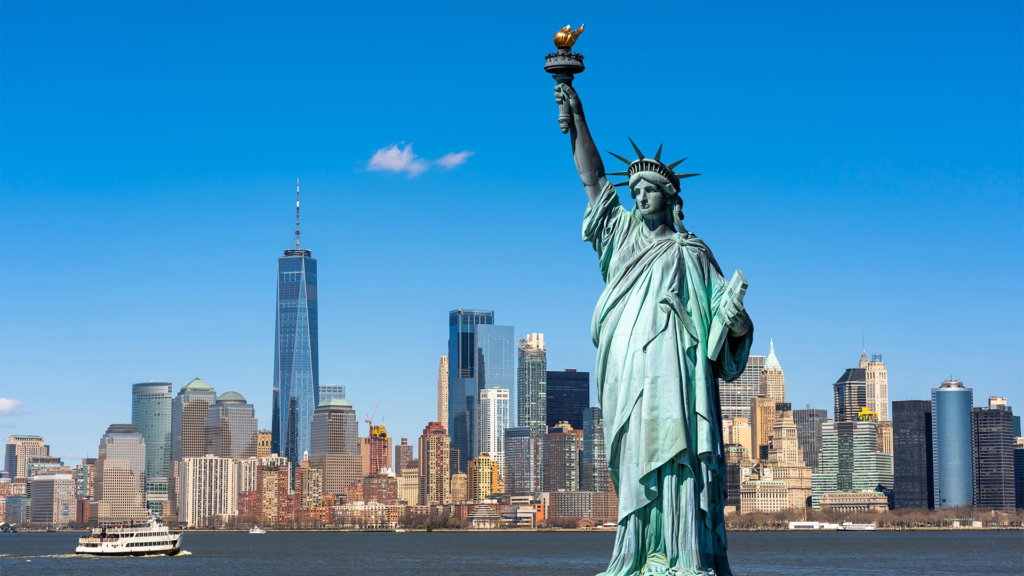 No visit to New York City would be complete without seeing some of its iconic landmarks. From the towering Statue of Liberty to the bright lights of Times Square, there are plenty of photo-worthy spots to check off your list. Some other must-see landmarks include the Empire State Building, the Brooklyn Bridge, and the 9/11 Memorial.
Neighborhoods to Explore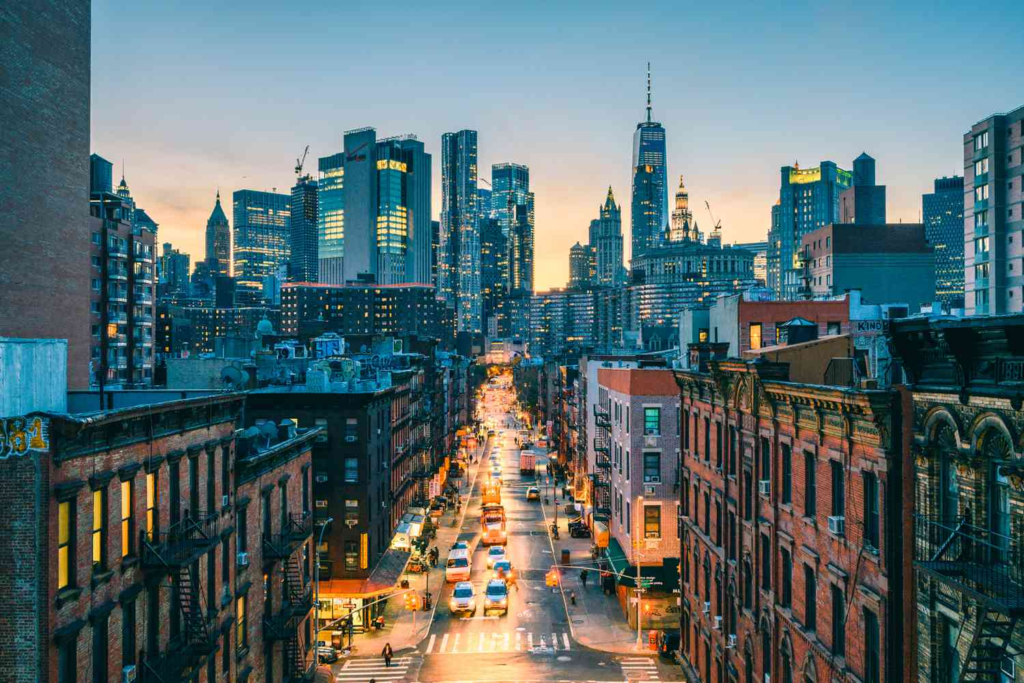 New York City is made up of five boroughs, each with its own unique personality. Among the most sought-after neighborhoods to explore are:
Manhattan: The heart of the city, Manhattan is home to many of the most famous landmarks and attractions, as well as upscale shopping and dining.
Brooklyn: Known for its trendy vibe and creative scene, Brooklyn is a great place to explore art galleries, vintage shops, and hip cafes.
Queens: One of the most diverse neighborhoods in the city, Queens is a melting pot of cultures and cuisines.
The Bronx: Home to the Bronx Zoo and Yankee Stadium, the Bronx is a great place to catch a game or get in touch with nature.
Staten Island: Although it's often overlooked, Staten Island has its own unique charm, including the Staten Island Ferry and the Snug Harbor Cultural Center.
Food and Drink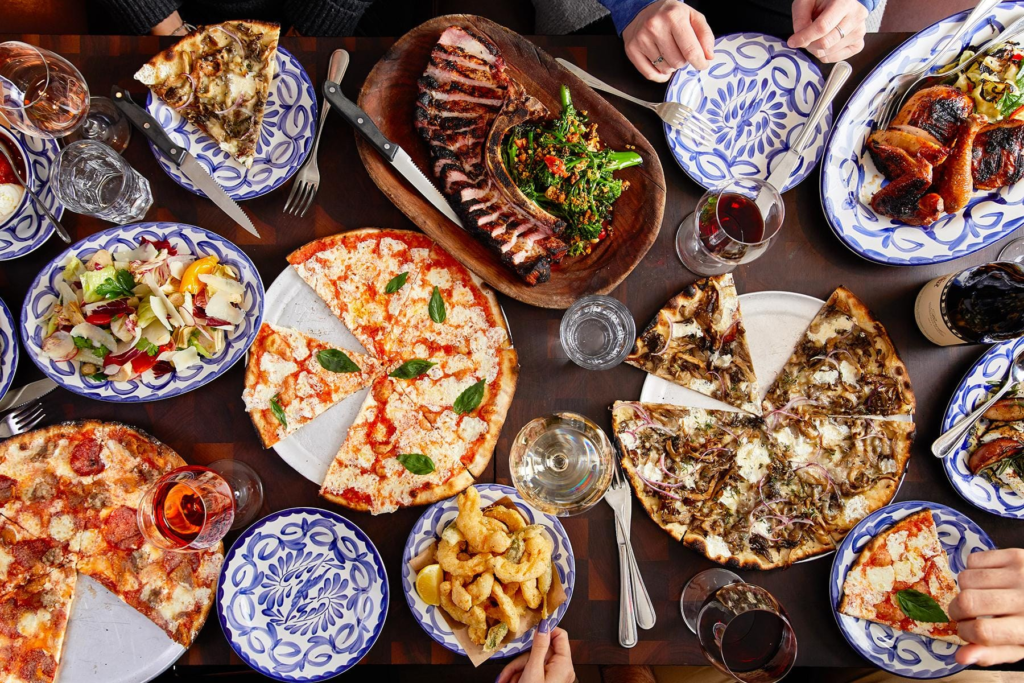 One of the best things about visiting New York City is the food. From classic pizza to trendy fusion cuisine, there's no shortage of options for foodies to explore. Some must-try dishes include bagels with lox and cream cheese, pastrami sandwiches, and of course, a slice of New York-style pizza. And when it comes to drinks, there's no shortage of iconic bars and speakeasies to visit, including the storied McSorley's Old Ale House and the trendy rooftop bar, The Standard.
Cultural Experiences
New York City is a hub for arts and culture, with world-renowned museums, theaters, and galleries. Some must-visit cultural experiences include the Metropolitan Museum of Art, the Museum of Modern Art, and the Broadway theater district. And for those looking for something a little more off the beaten path, there are plenty of quirky museums and galleries to explore, like the Museum of the Moving Image.
Getting Around
With so much to see and do in New York City, getting around can seem overwhelming at first. But luckily, the city has an extensive public transportation system that makes it easy to navigate. The subway is the most popular way to get around, with trains running 24/7 and covering every corner of the city. Taxis and ride-sharing services like Uber and Lyft are also widely available, although they can be more expensive during peak hours.
Tips for Visiting
Finally, here are some tips to make the most of your visit to New York City:
Plan ahead: New York City can be overwhelming, so it's a good idea to have a rough itinerary in place before you arrive. Consider what landmarks and neighborhoods you want to visit, and make sure to book tickets for popular attractions in advance.
Dress for the weather: New York City experiences all four seasons, so make sure to check the weather forecast before you pack. In the summer, it can get hot and humid, while the winter can be bitterly cold. Make sure to bring comfortable shoes for walking, as you'll likely be covering a lot of ground.
Be aware of your surroundings: New York City is generally safe for tourists, but it's still a big city with its fair share of crime. Make sure to be aware of your surroundings, especially when walking around at night. Avoid carrying large amounts of cash or wearing flashy jewelry, as this can make you a target for pickpockets.
Explore beyond the tourist hotspots: While the iconic landmarks are a must-see, don't be afraid to venture beyond the tourist hotspots. Some of the best experiences in New York City can be found in the lesser-known neighborhoods and hidden gems.
Conclusion
New York City is a city that captures the imagination like no other. From its towering skyscrapers to its diverse neighborhoods, there's something for everyone to explore in this vibrant metropolis. Whether you're a foodie, a culture buff, or simply looking for a memorable experience, New York City is sure to leave a lasting impression. So what are you waiting for? Start planning your trip to the Big Apple today!