Arkoudila beach can be found in the southern region of Corfu Island, Cavos, Greece. The beautiful scenery of cliffs surrounds this sandy beach with views of the clear blue waters. It is pet-friendly and is popular with nudists. You can find traditional restaurants and bars on the beach. Arkoudilas is the home of Arkoudilas loggerhead turtles. They lay their eggs along the beach. The endangered loggerhead turtle is facing numerous threats, including habitat destruction, pollution and fishing. Loggerhead turtles get their name because of their large heads that allow them to open the shells and catch their prey. This includes lobsters, crabs, and other marine creatures.
Although it is rare to see loggerhead turtles on Arkoudilas beach it is possible to find one at the shore. We can ensure the survival of the loggerhead turtles as well as their habitat and Arkoudilas' beauty and diversity by protecting them.
Geographical importance of Arkoudila Beach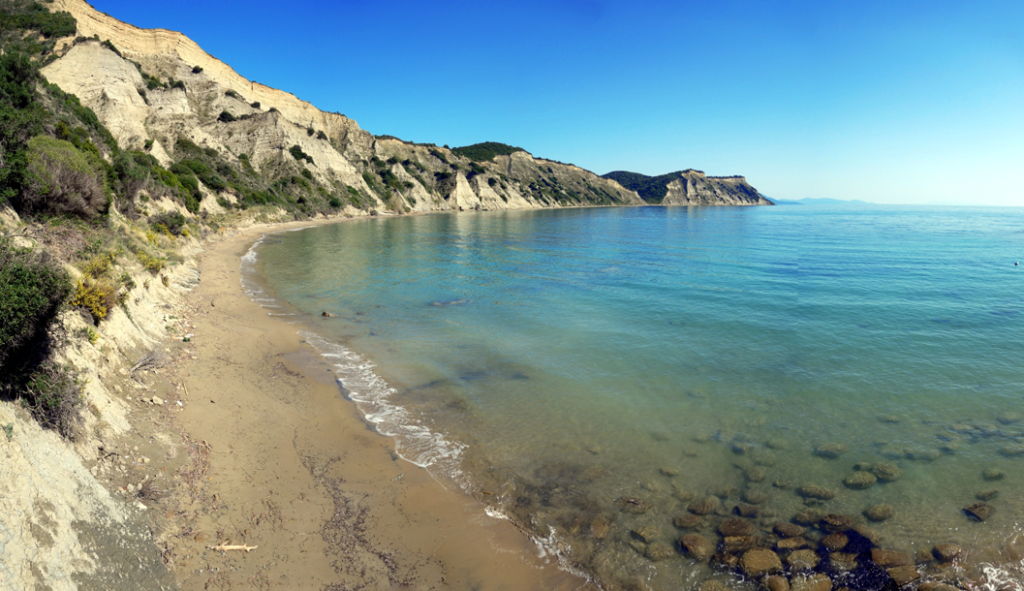 Arkoudila Beach, a remote and wild area south of Corfu, is home to many animals. Arkoudilas Beach, Corfu's southernmost beach is located 50 km away from Corfu Town. It is a 1km long, sandy beach surrounded by high cliffs with a stunning view and clear water. It is a bit difficult to reach, making it perfect for people who prefer quiet and away from busy beaches.
You can walk there in 30 minutes, 2.5km from Kavos. You can drive much faster. The sandy gravel road to the beach is narrow and bumpy if you are arriving by car. It is not ideal for an ordinary car. During the summer, a small stand is open and sells sunbeds and umbrellas for 3 EUR and cold beverages.
Renting a car will allow you to explore the island at a pace that suits your needs and make stops as needed. There is plenty of parking available at the beach so there's no need to worry about finding somewhere to park. You can also take public transport, such as a taxi or bus.Although it is cheaper and more flexible than owning a car, this can be an economical way to reach Arkoudilas beach. You may be able to bike or walk to the beach if you are also staying in a nearby village or town.
Arkoudila Beach is the most beautiful beach in Kavos
Kavos, located in the south-west corner of the island of Corfu is very chaotic and popular with British party tourists. The Arkoudilas Beach provides a healthy balance to Kavos City. You can also reach the beach by foot or car via a gravel road that runs 2 km. You can also take in the stunning view once you reach it.
1: Relax at Arkoudila Beach
Arkoudilas Beach is not a tourist hot spot. In summer, there are small kiosks that offer refreshing drinks and umbrellas with palm branches. This natural beach does not have lifeguards, toilets, or showers. The beach is extremely large, and you can swim naked because it extends over hundreds of meters.
2: Arkoudila Beach has a natural texture
The beach is 1.5km long and is surrounded by densely green hills. Below your feet, the fine, brown sand is fine. The beach is located to the southwest so you can enjoy the sun all day. This area has very clear water and the beach is extremely flat. It can also get windy in the afternoons.
How to Travel to Arkoudila Beach?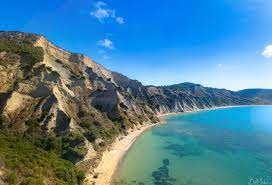 You can reach the spot by car by going South towards Kavos, and turning right at Paleochori Crossroad. After passing the village, you will also find your first beach, Agios Spidon South. Here you can also find a cafe-restaurant, sunbeds and a restaurant. Continue driving about ten minutes more through a concrete road and past a small fishing port to reach your destination. You can also simply walk down to your chosen spot on the deserted beach once you have reached it.
Where to find animals on Arkoudila Beach?
On this lovely Greek Island, there are many different types of beautiful animals to be found.
1. Turtles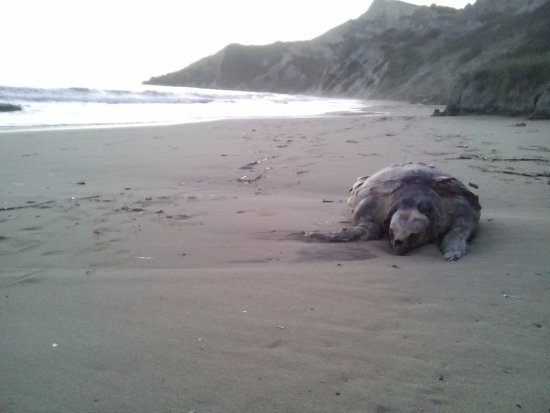 Loggerhead turtles, or, if preferred Latin, "Caretta Caretta", are a species of loggerhead turtle that love Corfu's sandy beaches. They return each year in staggering, though threatened, numbers to spawn between May and October. If you are able to be there, please pay respect and distant homage to our shell-backed oceangoing friends at tranquil Arkoudilas beach, at the southernmost tip on Corfu. Here egg-defending volunteers are getting serious about conservation.
2. FANCY FISH
Grab some snorkeling gear to take a deep dive in some of the most beautiful natural habitats in the Mediterranean. The multicolored corals and strange rock formations at Arkoudila Beach are the best places to find the best results. You'll see lurid specimens like the ruby-red Cardinal fish and almost always spot the twinkly iridescent flanks of passing bream.
3. BUTTERFLIES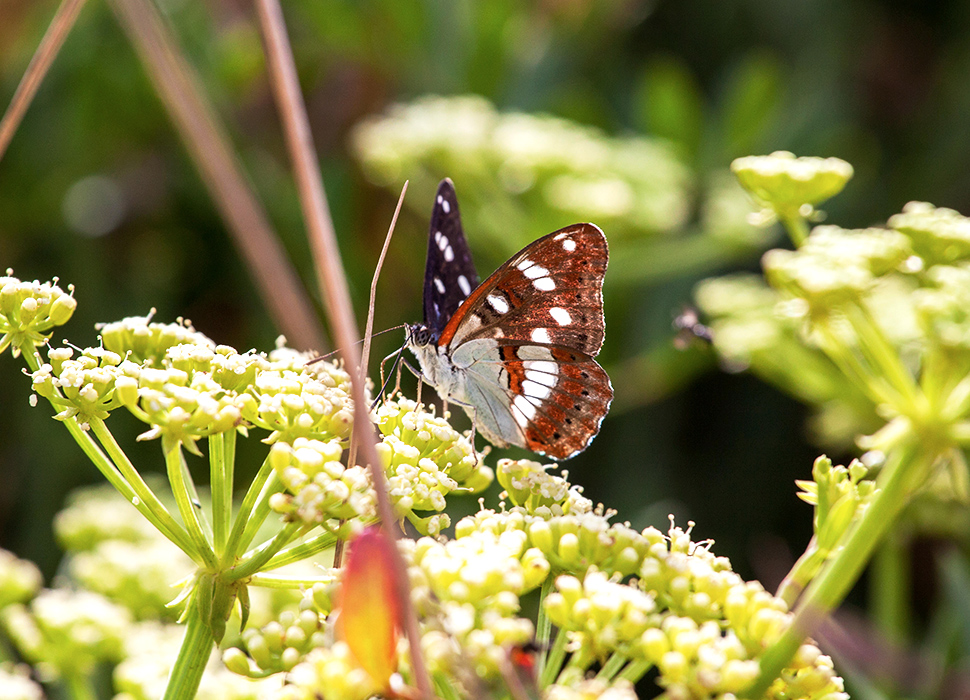 Corfu's eponymous path is the stroll to end all walks. The variety of butterfly species you might see is as varied as the vegetation. There are many to choose from, including the delicate inkblot-blue limestone reducta and the common painted lady ( Vanessa Cardui).
Tips for Arkoudila Beach
It is also well-known for its rich clay, which is composed of many minerals such as silica, iron, and aluminum. Arkoudilas beach clay is believed to have purifying and also detoxifying properties. It is used often to improve skin appearance.
The clay can be used in many ways at Arkoudila Beach. It can also be applied directly to the skin to make a mask or added to your bath for a rejuvenating and relaxing soak.
You can have some fun and not worry about the modern conveniences. Stay on the beach for a while longer to enjoy the sunset. You can also enjoy the summer breeze and rest under the stars. This will make your list. Arkoudilas beach is a great place to escape from the more common beaches.
Conclusion
This beach is the most beautiful in the southern part of Corfu Island. It is a quiet spot of stunning beauty, especially when empty. Arkoudila Beach is not very long, but it is quite wide. The beach is nice and also clean with clear water and white sand. You can get a "mud mask" for your entire body and also enjoy the beautiful sea.