Karydi beach isone of Sithonia's most beautiful beaches and is a truly exotic pearl. The pine forest is visible in the background and adds to the overall effect. Because of its ideal location, the ocean is always calm and warm due to the protection it receives from the winds. Be prepared for that crowd.
The beach has not organized so you will need to bring your own umbrellas. This beach is best visited early in the morning to avoid crowds. There are neither toilets nor showers available. There is a mobile cafe that serves fast food and refreshing beverages if you feel hungry. So, there is also a restaurant near the parking where you can eat or drink, and you can also use the bathroom there. If you are looking for solitude, you can turn left at the central cove to find a quieter cove that you and your loved ones will enjoy.
Karydi Beach location & distances to the main resorts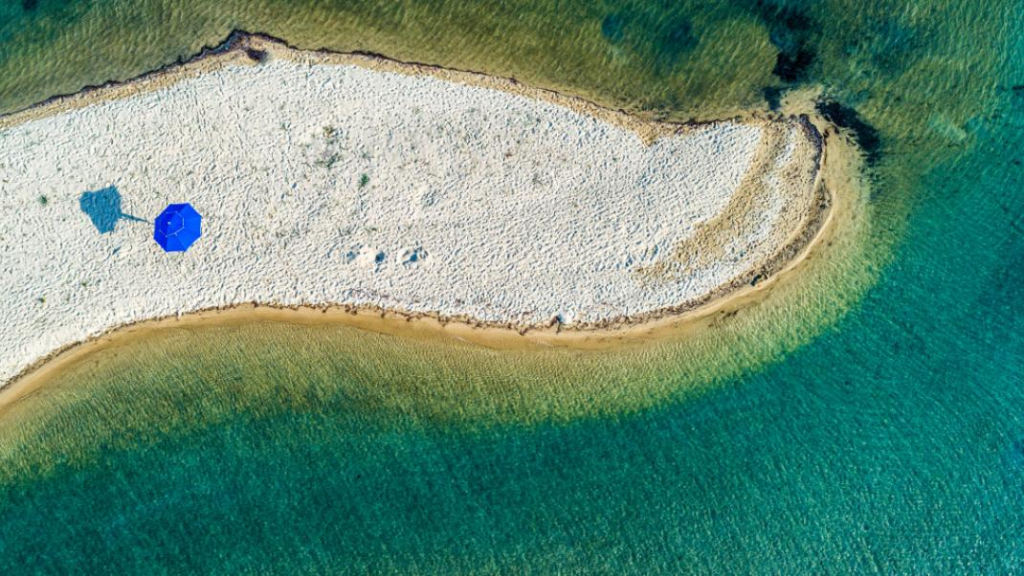 Karidi Beach, which is located 1.5 km from the village's center, is, as we have said, one of the beaches that belong to the fishing village Vourvourou. The name literally refers to two beaches separated by a rocky strip that pierces into the sea. Tourists love to visit the main beach and the secondary beach, which is located in the south.
The distance from Nikiti Beach to Karidi Beach is 16.9 km. This requires approximately 20-25 minutes of driving on a normal day. You have to travel 28 km from Sarti to reach this beach. If you are coming from Kalamitsi, you will need to drive 43.5 kilometers to Karidi Beach.
You will need to travel approximately 33 km to reach Karidi Beach if you're staying in the Neos Marmaras region. However, parking spaces can be difficult to find in the middle of the season as this beach is very popular.
Top 5 beaches at Karydi Beach
1. Trani Ammouda beach, Livrohio
Livrohio Beach founds to the north of the village. This beach, which is wide and long, has perfect sand for your feet. It names "The Blue Flag Beach". This beach is likely to have the highest sand levels in Sithonia, and possibly Halkidiki.
2. Orange beach (Kavourotripes)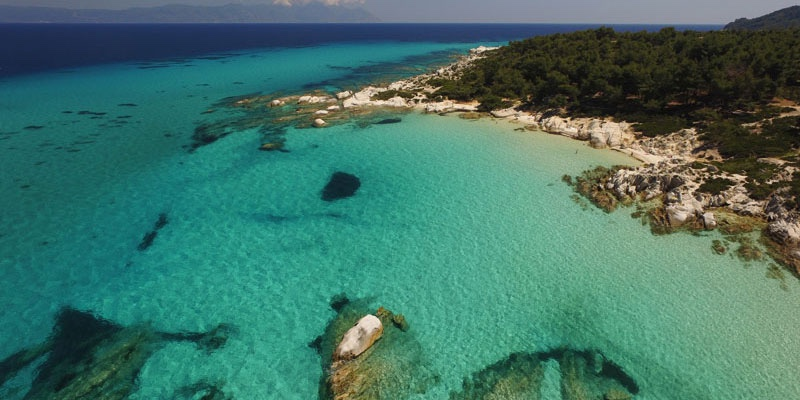 The orange beach also known as Kavourotripes, which means crab holes, and Portokali. This describes the small, white-sand coves found along kilometers of coastline. There are also many smaller beaches. Explore the small beaches, which are often difficult to reach and have very few people.
3. Sarti beach
Although still in development, this beach has everything you need for a relaxing vacation. There are many bars and lounges available. The water isn't too deep, but it's not as shallow as you might think. This beach also has a consistent sandy beach that will make you want to stay there every moment.
4. Toroni beach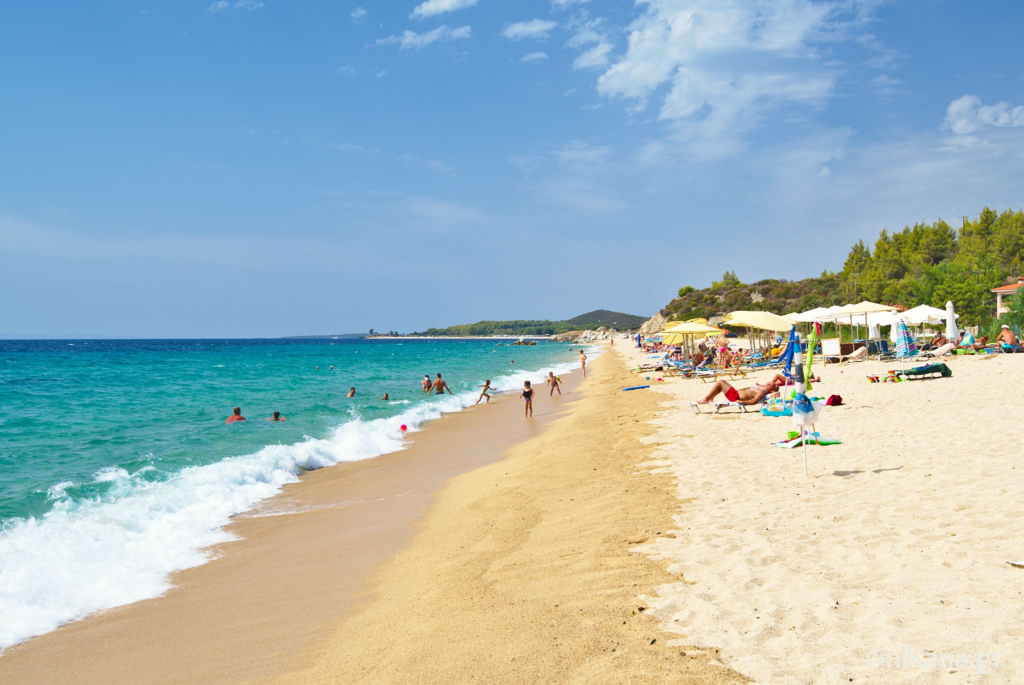 This beach can be found in Toroni village. It is a long, "Blue-Flag" beach that lives up to its name. It is so large that even in pick season, it seems almost empty. The setting of this beach is spectacular and unique, with its Byzantine castle ruins being its hallmark. The harbor is located at the base of the ruins and offers spectacular diving opportunities. Here you can also view the sunken remains of the ancient town.
5. Kalamitsi beach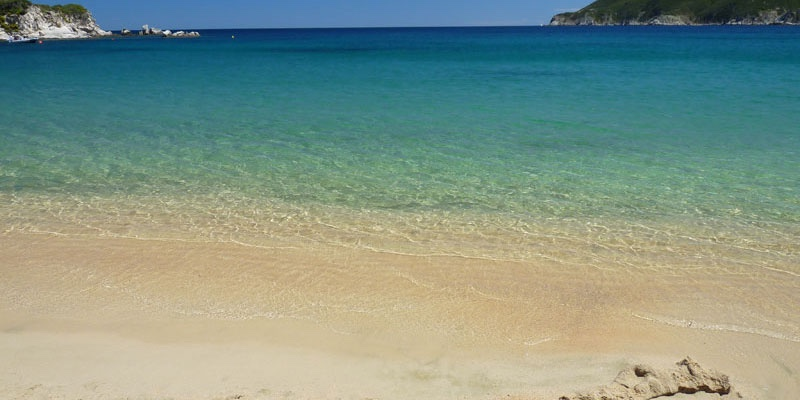 Kalamitsi is a small beach at the southern tip of Sithonia. It is located in a tranquil bay with sheltered waters. The bay opens directly to the ocean, which allows for exceptionally clear water. This area is also ideal for diving.
Other Activities in Karydi Beach
This town is more than its beautiful beaches. A beautiful coral reef also just off Vourvourou's coast makes snorkeling and diving a popular pastime. You can also go hiking or explore the area as there are many beautiful places to discover. A new restaurant has opened in Karidi. Melia offers a great place to stop for a bite while you're on the way to the beach.
Karydi Beach boat rental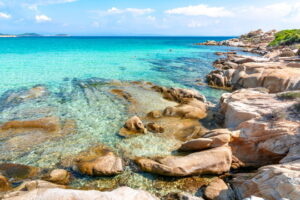 You can rent a boat from our company on the beach right next to Karydi. To rent a boat on a tour, the SirenaBoat can be found in Vourvourou just minutes from Karydi. High-season availability is limited so don't waste your time. For confirmation of your booking, please contact us.
Which time of year is ideal for travel?
A country that reaches south to north. Depending on where you are, several places may be suggested as vacation spots in Greece. It may not be the perfect temperature for swimming, but it isn't the best for sightseeing either.
Tips
We recommend visiting Karidi Beach in May or September as it is very busy during the holiday season. If you arrive late, it will be difficult to find a place that is both comfortable and convenient for parking your car.
Karidi Beach is wild. You will need a beach umbrella, sunbed, and blanket. You will also find the nearest shop at a considerable distance.
The underwater and surrounding landscapes are also stunning.
Final Thoughts
Karydi The beach is just a few meters from Vourvourou's east side. It is also considered the crown jewel of Sithonia. Another exotic beach, this one with turquoise-dappled water and white sand. The unique thing about this bay is the white rocks that create an idyllic landscape. The bay's waters are clear and safe for swimming, and it is suitable for both children and adults.
FAQS
Where can I eat at Karidi Boutique Suites?
Yes, Karidi Beach Boutique Suites has a Melia restaurant that serves Greek food.
How much does it cost to stay in Karydi Beach Boutique Suites?
Karidi Beach Boutique Suites prices start at EUR147 These prices can vary depending on the dates and hotel policy.
Do you have a hot tub in the Karydi Beach Boutique Suites'?
Yes, Karidi Beach Boutique Suites offers a public hot tub that guests can use to unwind.